August 20, 2023
Posted by:

Rolad Properties

Category:

Blog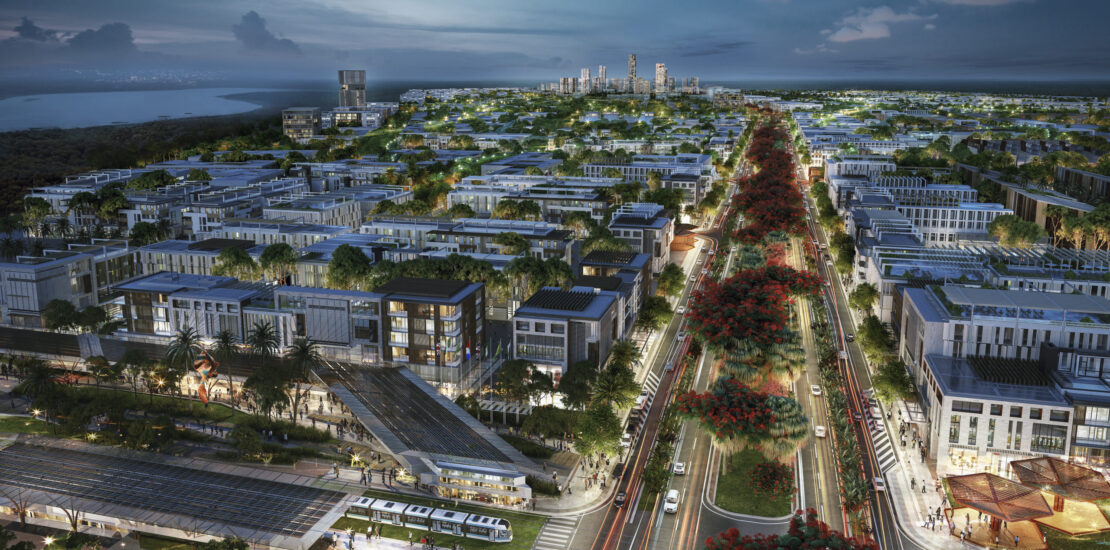 About Lekki Free Trade Zone
In the dynamic realm of real estate investment, there stands a territory shimmering with unmatched potential: the Lekki Free Trade Zone (LFTZ). For those with an eye for unparalleled opportunity, a desire for long-term growth, and a vision to be at the forefront of Nigeria's economic renaissance, LFTZ beckons. But why is buying land here the ultimate real estate move? Dive in, as we illuminate the undeniable benefits of buying land in Lekki Free Trade Zone, making a compelling case for your next investment.
History of The Lekki Free Trade Zone:
In 2002, the Lagos State Government envisioned and initiated the Lekki Free Trade Zone as an avenue to bolster Nigeria's economic potential. The goal was to offer a competitive platform to both domestic and international investors with the promise of top-tier facilities and favorable economic conditions.
Lekki Free Trade Zone: More Than Just Land
Imagine a place where business meets leisure, where economic growth dances with scenic beauty, and where every plot of land promises exponential returns. Welcome to LFTZ, Nigeria's premium destination for both industrial growth and real estate revolution.
Unveiling the Premium Plots
Nestled within the Lekki Peninsula's expansive 16,500 hectares, every inch of LFTZ is curated for success. With its strategic proximity to Lagos and essential transport arteries, it's not just about owning land; it's about securing a legacy.
Now, what if we told you there's an opportunity to be part of this exciting journey at an unparalleled discount? Welcome to Freedom City Splendour—where dreams meet reality, c.ick here to find out more
Investment Beyond Boundaries
Join an elite group of visionaries. When you buy land in LFTZ, you're not just investing in real estate, but you're positioning yourself amidst global conglomerates, manufacturing giants, and tourism tycoons.
The LFTZ Advantage: Benefits You Can't Overlook
A Strategic Investment: Think beyond the present. LFTZ's location ensures your land's value isn't just maintained but multiplied.
Rising Demand: As the zone's reputation magnifies, so does the appetite for space. With businesses, professionals, and tourists flocking, the demand curve will only soar.
Infrastructure Evolution: Modern roads, state-of-the-art amenities, and progressive policies ensure your land isn't just another plot but a foundation for the future.
Government's Golden Touch: With unwavering support and pro-investment policies, rest assured, your investment is in trusted hands.
Diverse Opportunities: From commercial hubs to residential paradises and hospitality hotspots—your land can be anything you envision.
Why Now is the Perfect Time
Real estate isn't just about location; it's about timing. And the LFTZ wave is cresting right now. With each passing day, the zone evolves, land value appreciates, and opportunities diversify. Waiting is not an option; it's a missed opportunity.
Charting Your Investment Journey with Us
We at [Your Company Name] are not just real estate consultants; we're your partners in prosperity. With extensive on-ground expertise, in-depth research, and a passion for seeing our investors thrive, we guide you at every step.
From selecting the prime plot that resonates with your vision to navigating the nuances of Nigerian real estate, trust us to illuminate the path.
Your Future Starts Here
The Lekki Free Trade Zone isn't just a location; it's a landmark of potential, promise, and prosperity. As Nigeria strides forward, be at the helm of this growth story. Secure your piece of this golden territory, and let your real estate dreams take flight.